Leveraging Data to Re-Envision Workspace
55 HUDSON YARDS, NEW YORK, NY
Client: Boies Schiller Flexner, New York, NY
Boies Schiller Flexner (BSF), a globally recognized legal practice, has long operated with an entrepreneurial spirit while confined to the templated workplace of a more traditional law firm. The design team re-imagined their New York offices to align the built environment with the firm's collaborative workstyle while fostering a uniquely egalitarian corporate culture.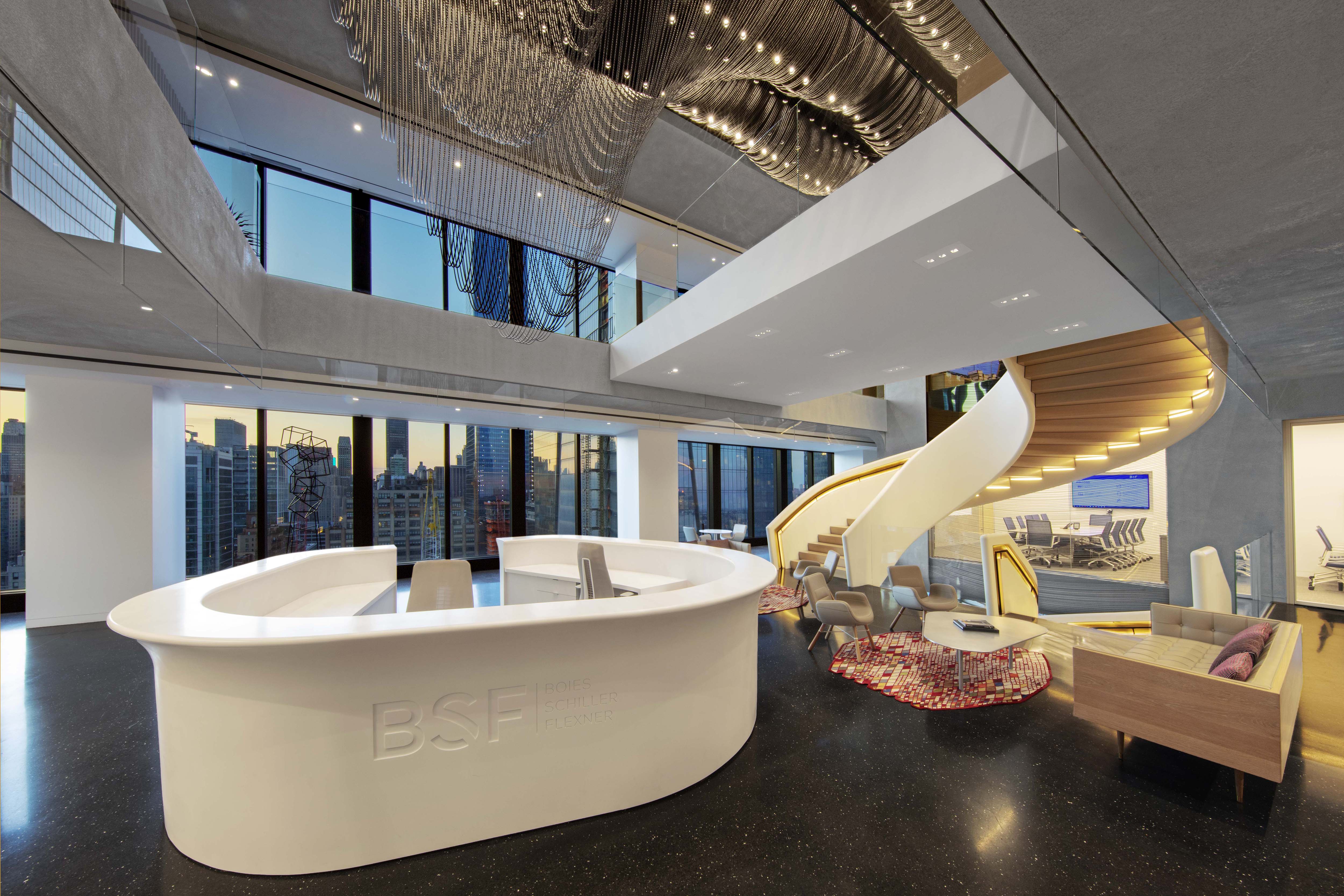 This project, the outcome of a data-driven approach to design, results in a space with no private corner offices, but rather a flowing space – a unique approach to open office design. This includes a half city block long sculpture, connecting three stories: from conference rooms, to a staircase and down through the cafe. The interior walls are not parallel to the exterior walls. In this space, which curves vertically and horizontally, the eyes continuously advance to the next feature, the next room, always being reminded that they are apart of a larger experience.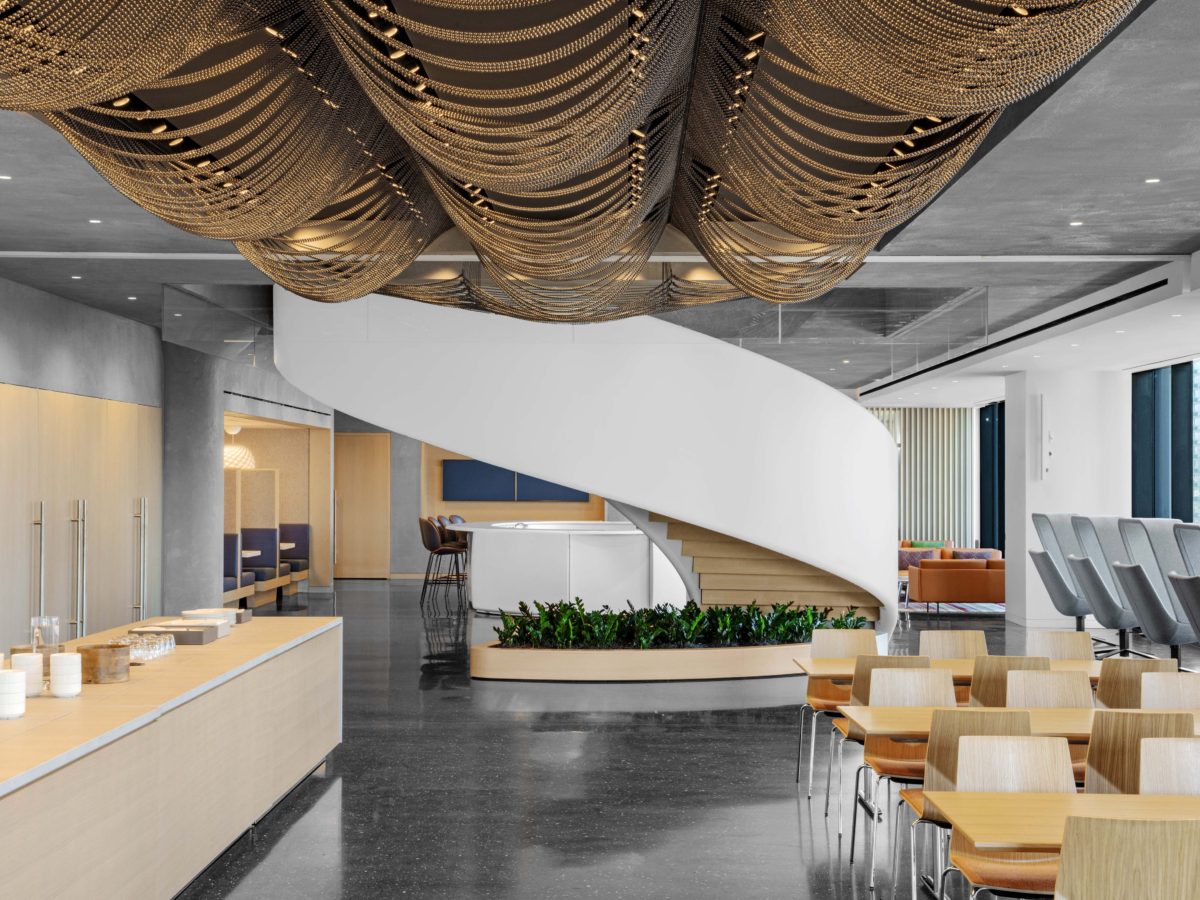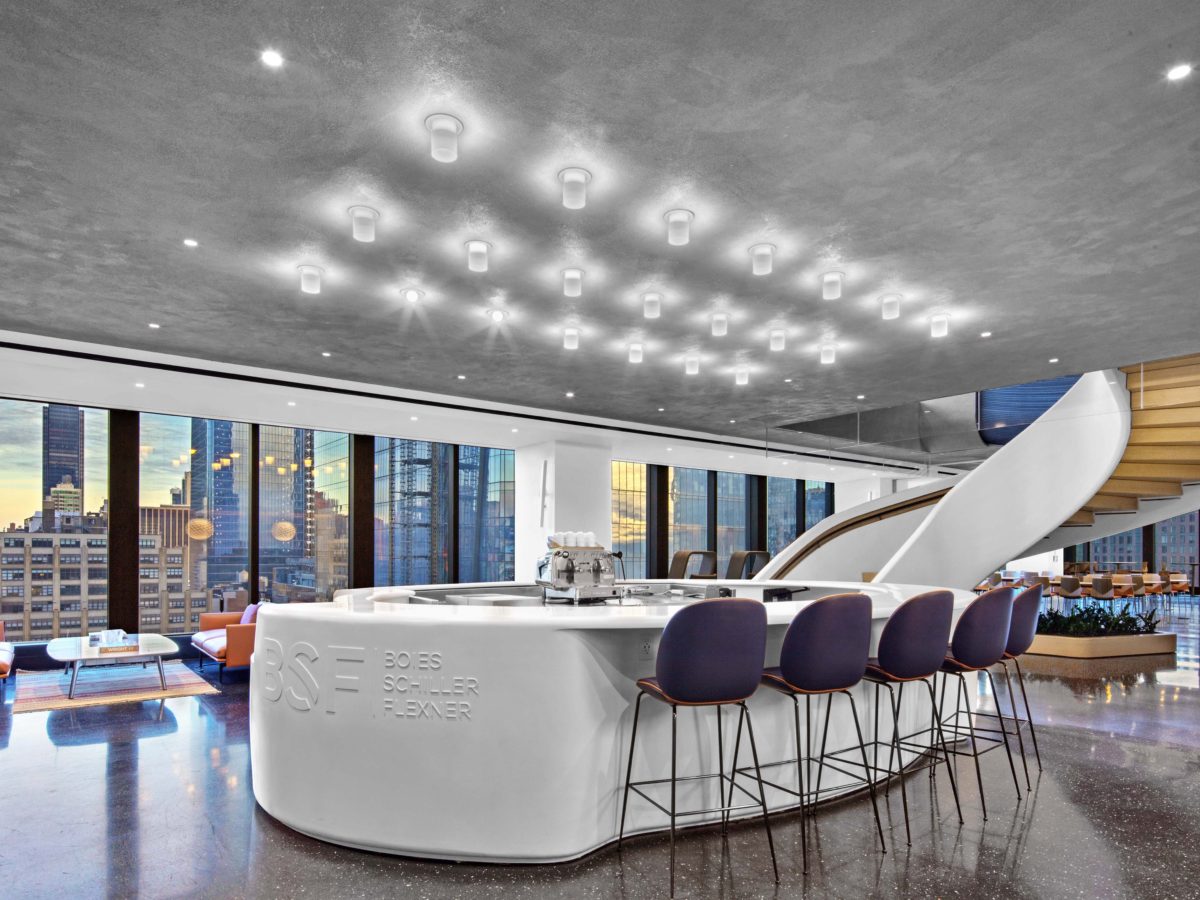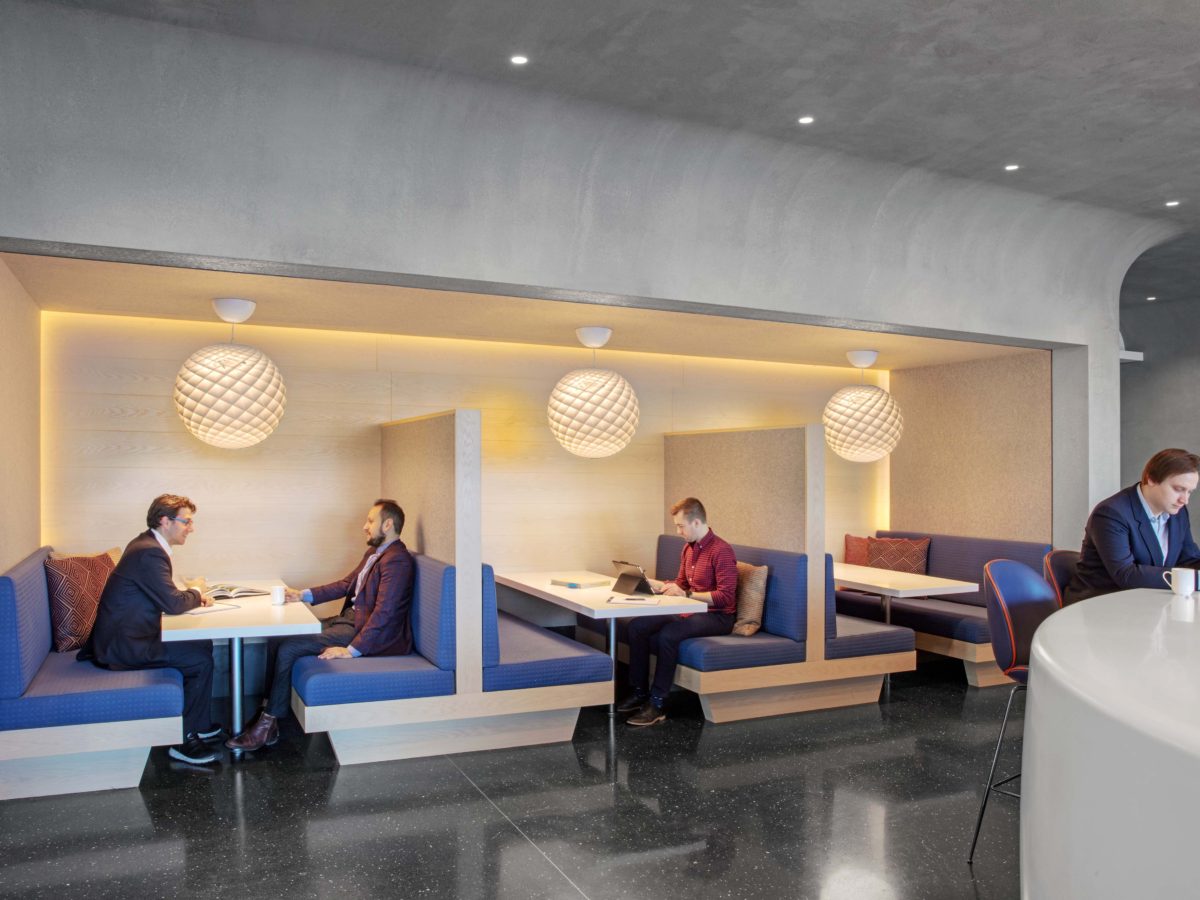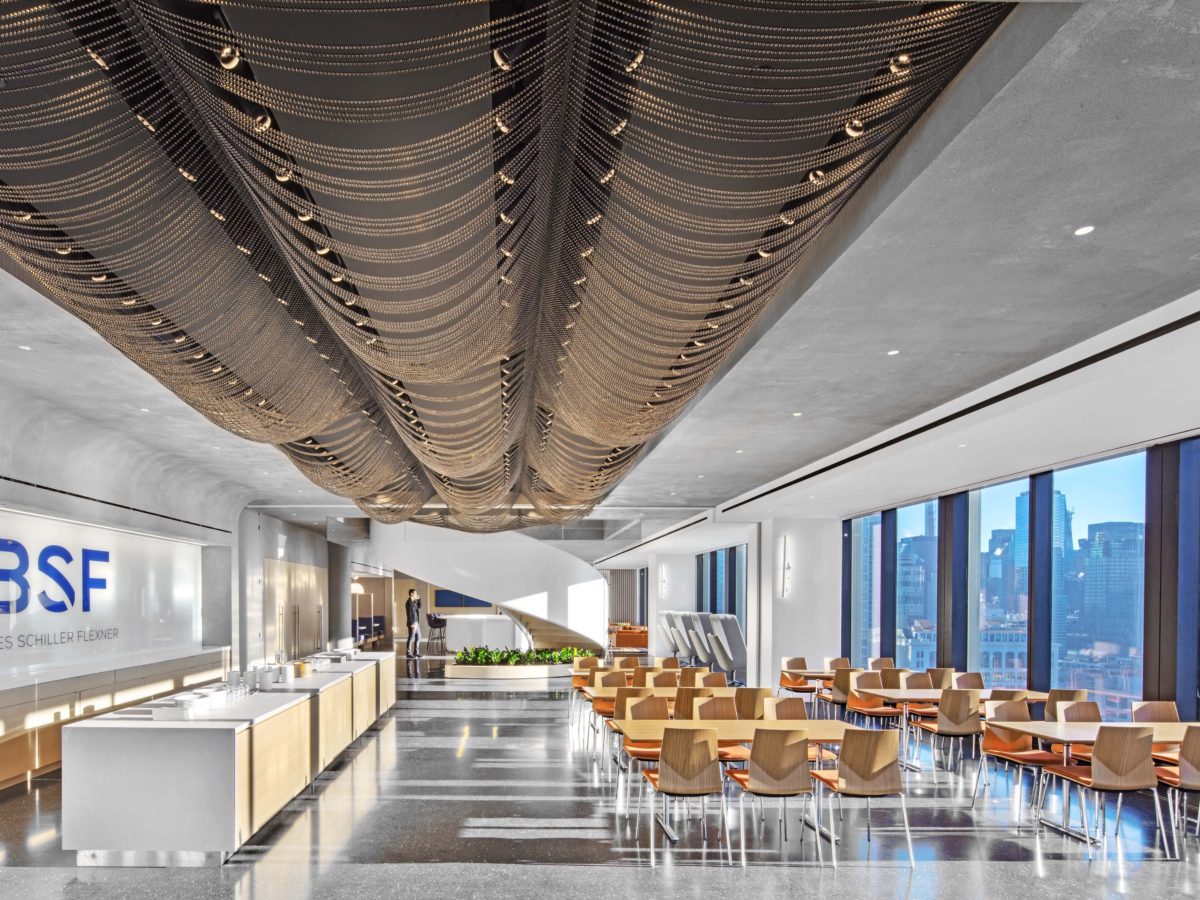 THE CAFE SPACE
Ample sitting areas and booths line this distinctive space for employees and clients to host casual meetings or to socialize. The espresso bar, manned by an amicable barista, acts as a highly accessible and recreational meeting place for all members of the office to use and enjoy on a day-to-day basis.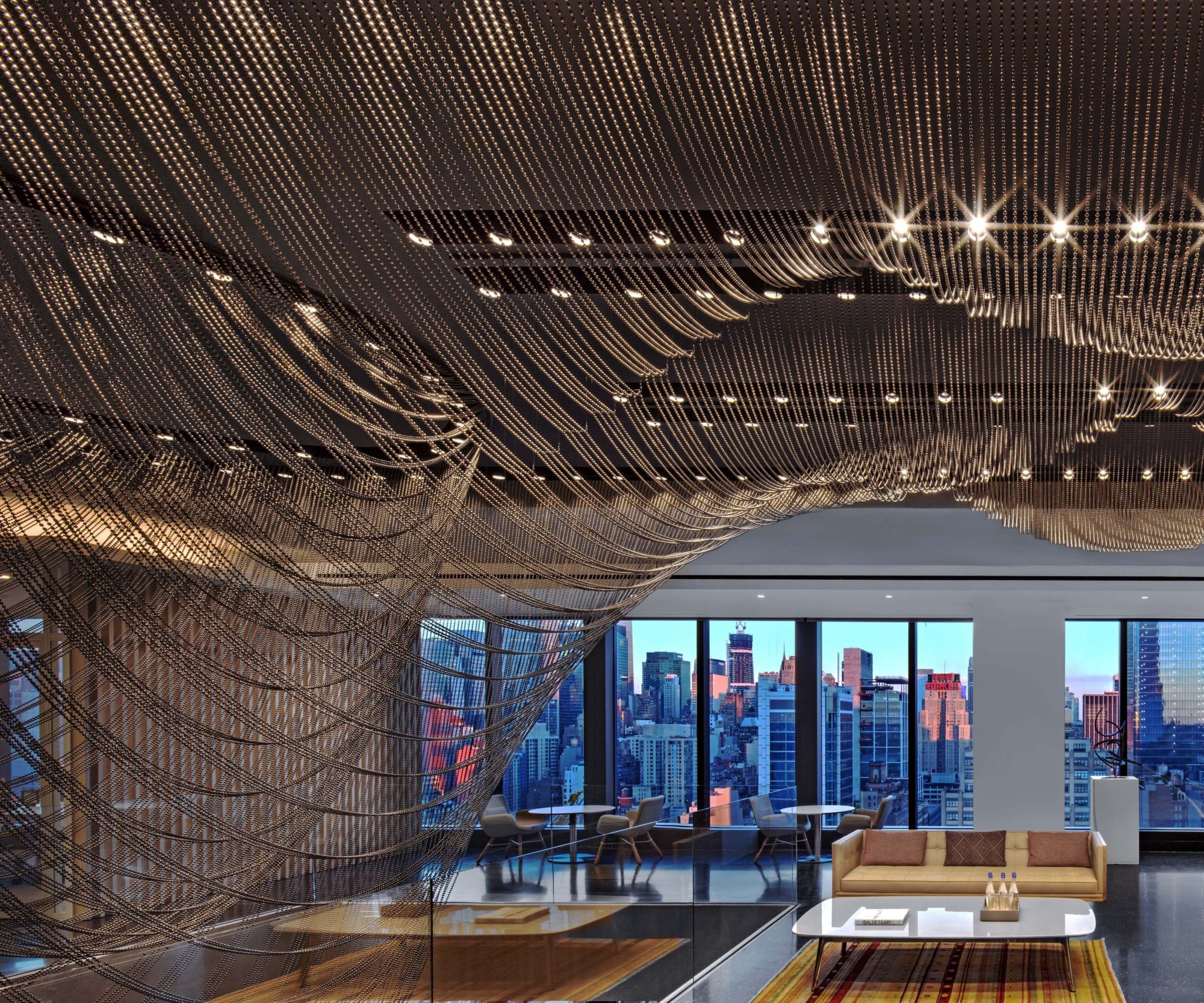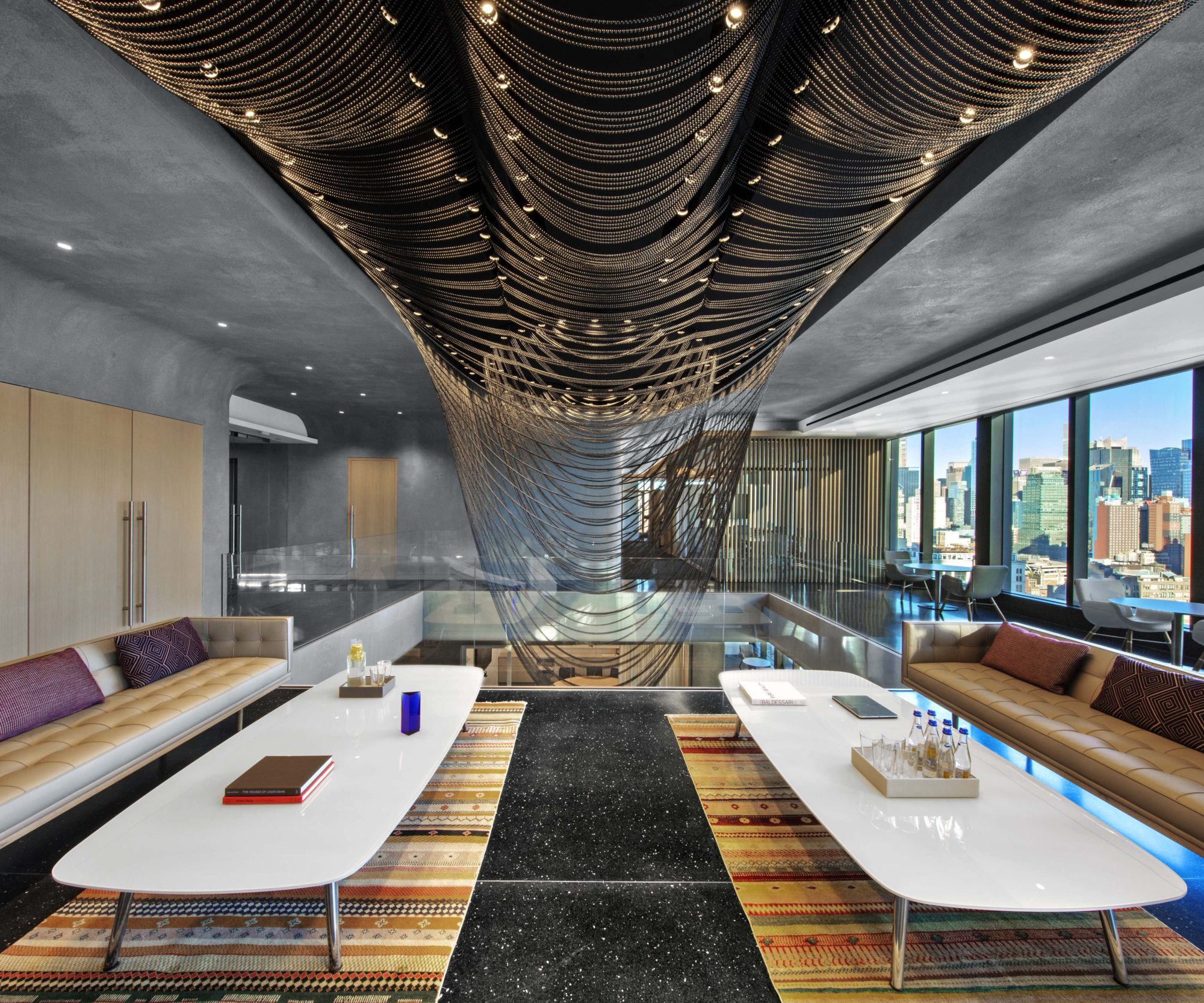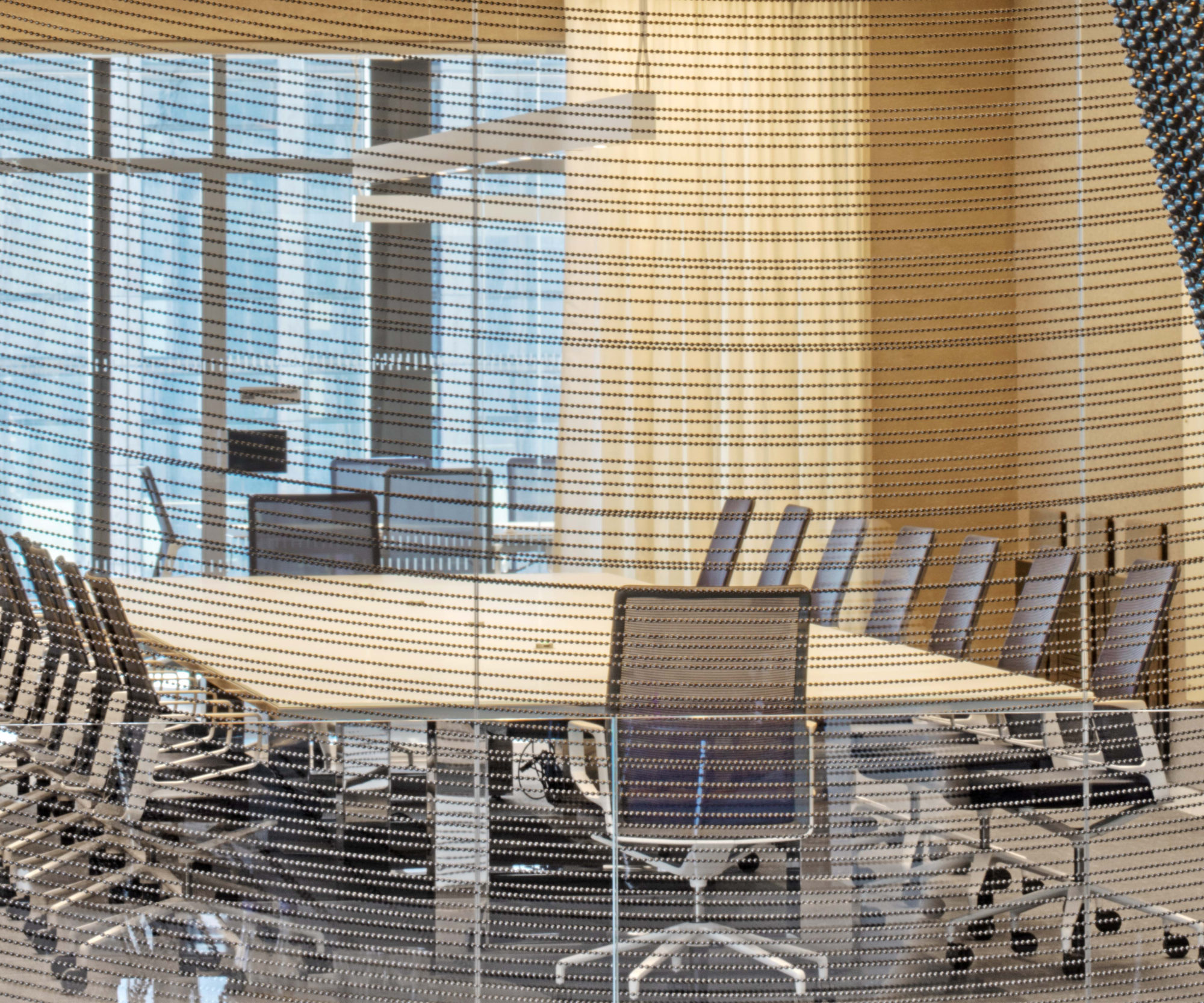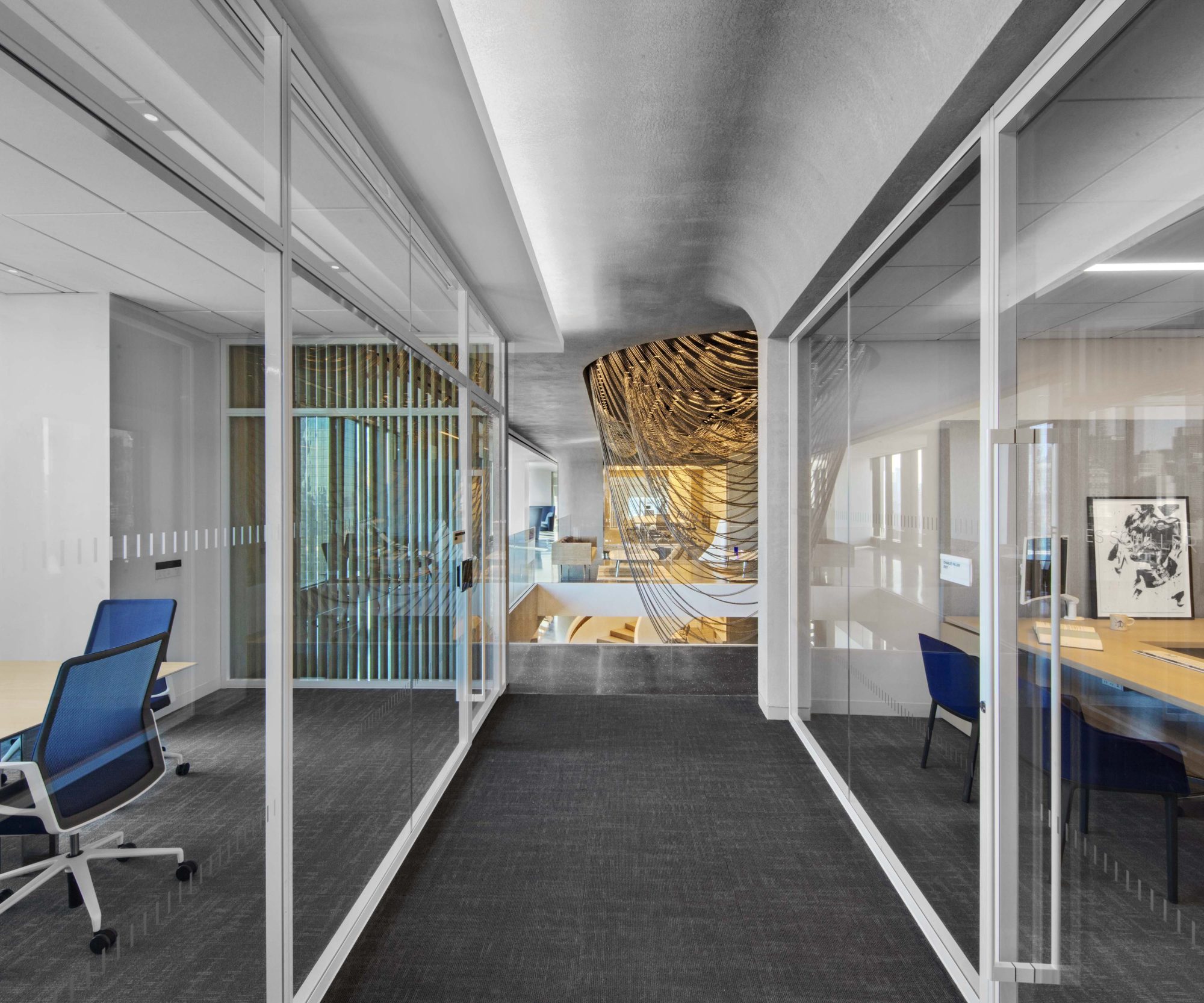 THE RIBBONS
At over three hundred feet long, The Ribbons, a three story sculpture, captures the eye and plays a key role in the experience of the space. Formed of blackened steel ball and link, the sculpture was designed and segmented into four sections, allowing for the mock-up process to be completed in systematic increments. The sculpture is linked at the ends by metal brackets that are fitted to slide onto ceiling and wall-mounted rail systems.
THE STAIRCASE
The three-floor space at 55 Hudson Yards revolves around the elegant spiral staircase, promoting impromptu meetings between BSF employees and easy access across the office setting. The stair was fabricated by Caliper Studio, an integrated design and metal fabrication shop located in Brooklyn. They were then installed, piece by piece, using a gantry crane built over the opening.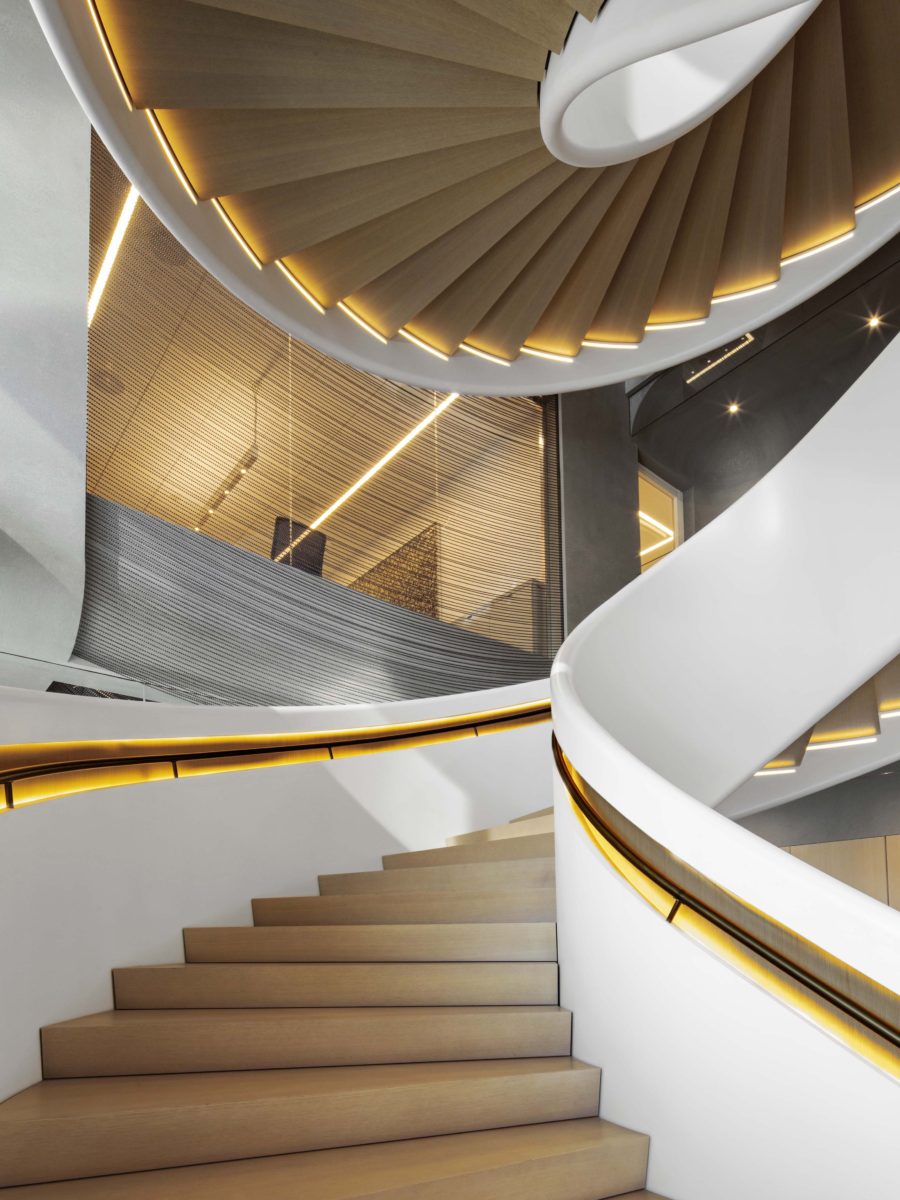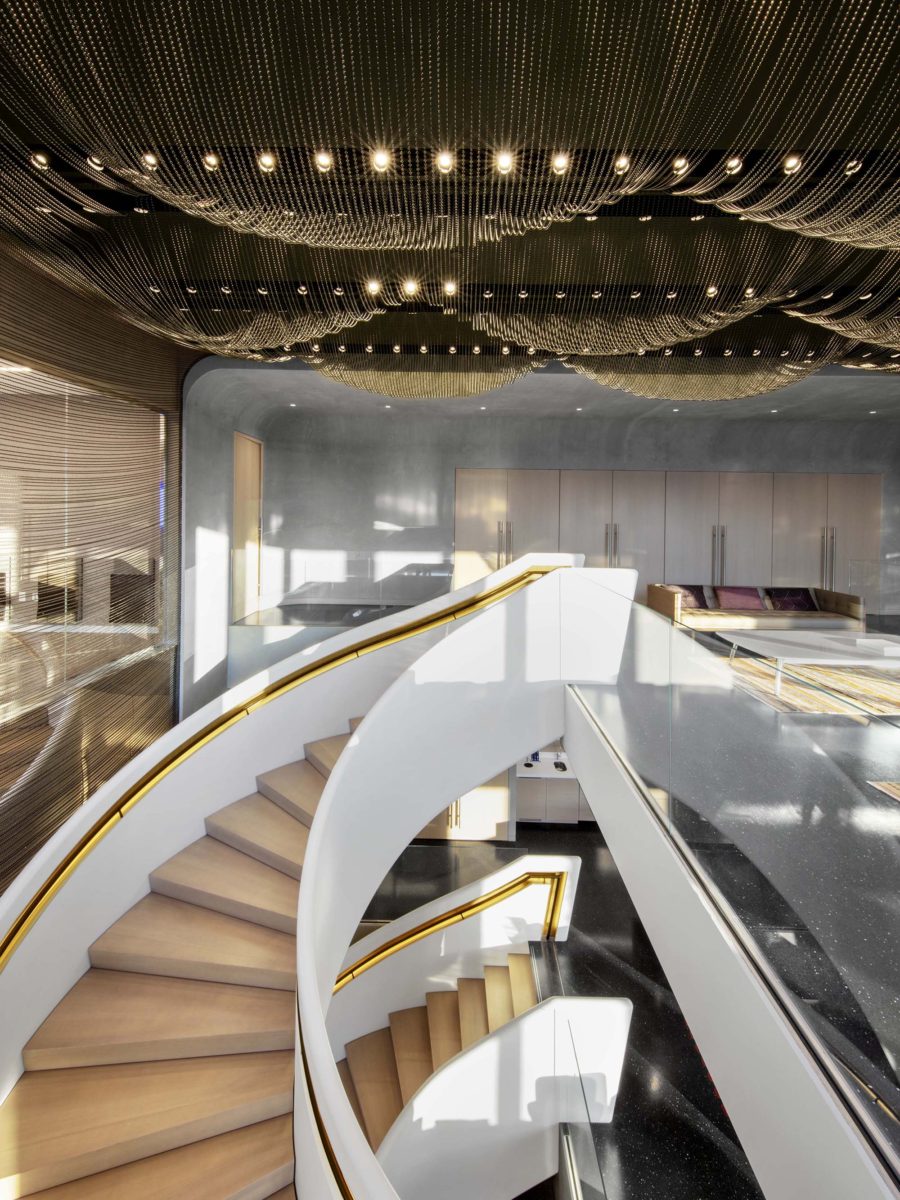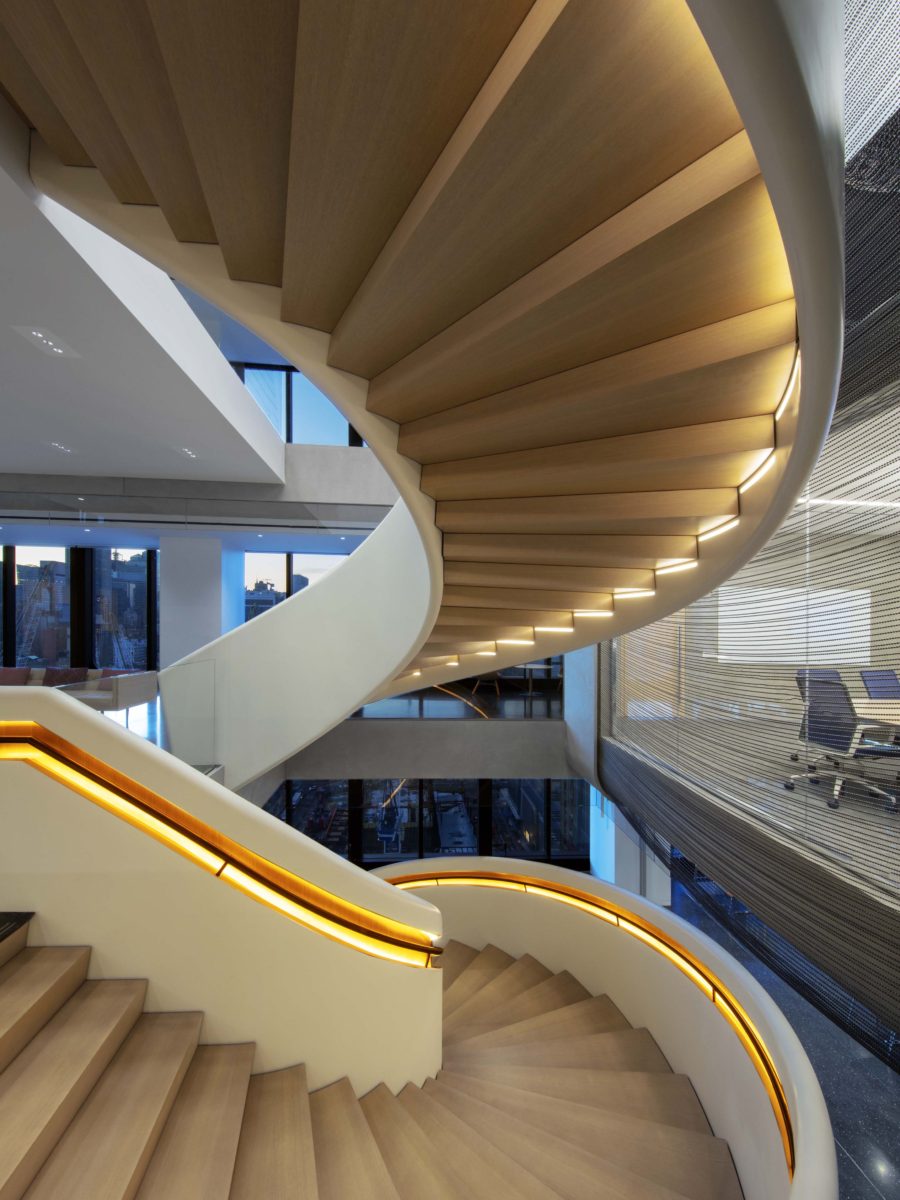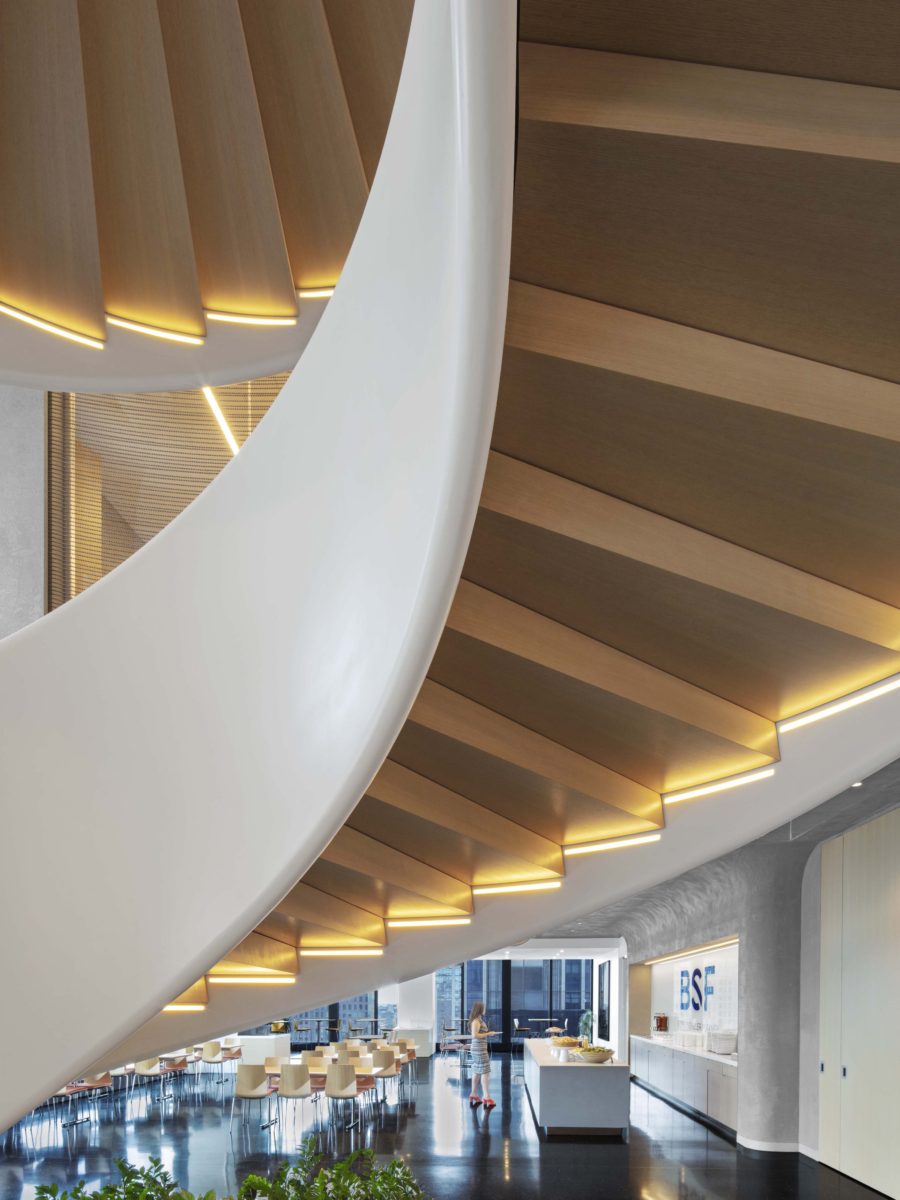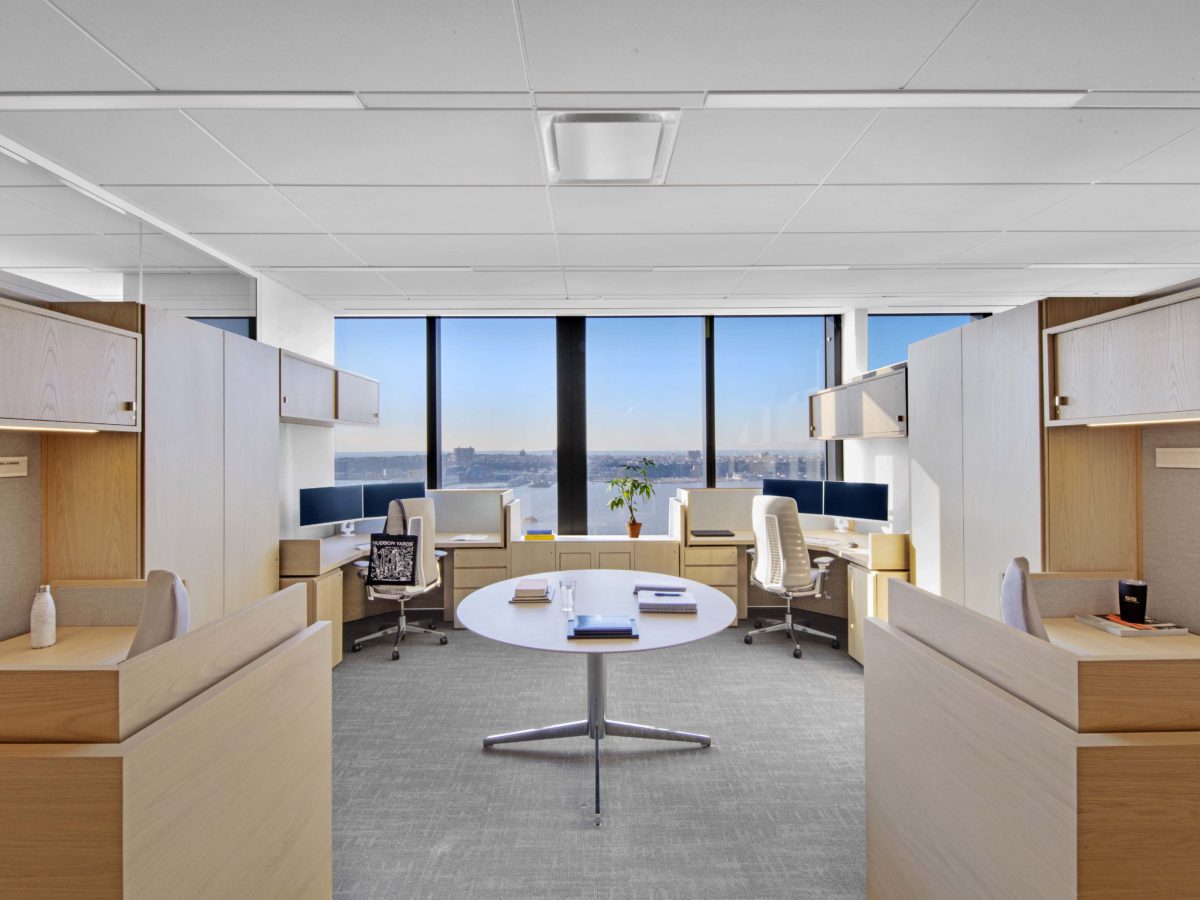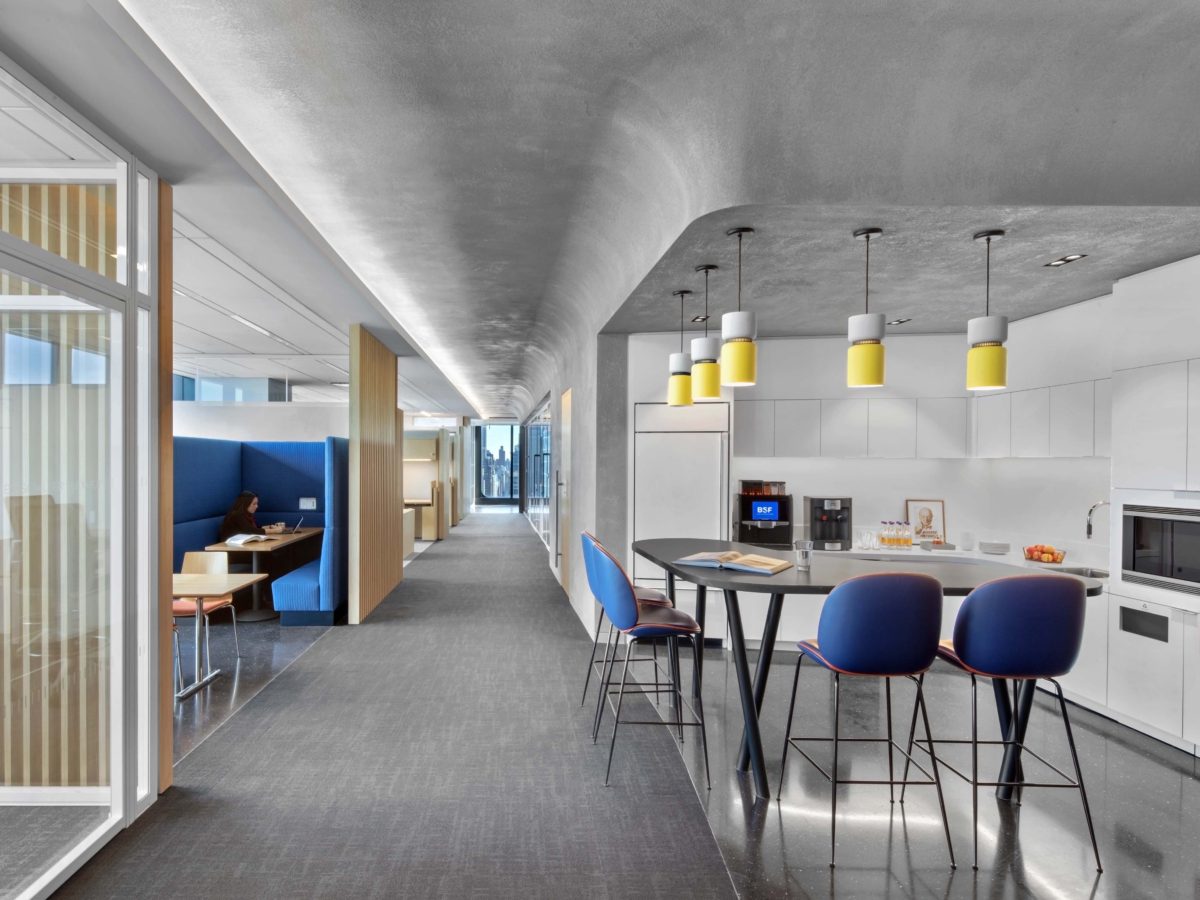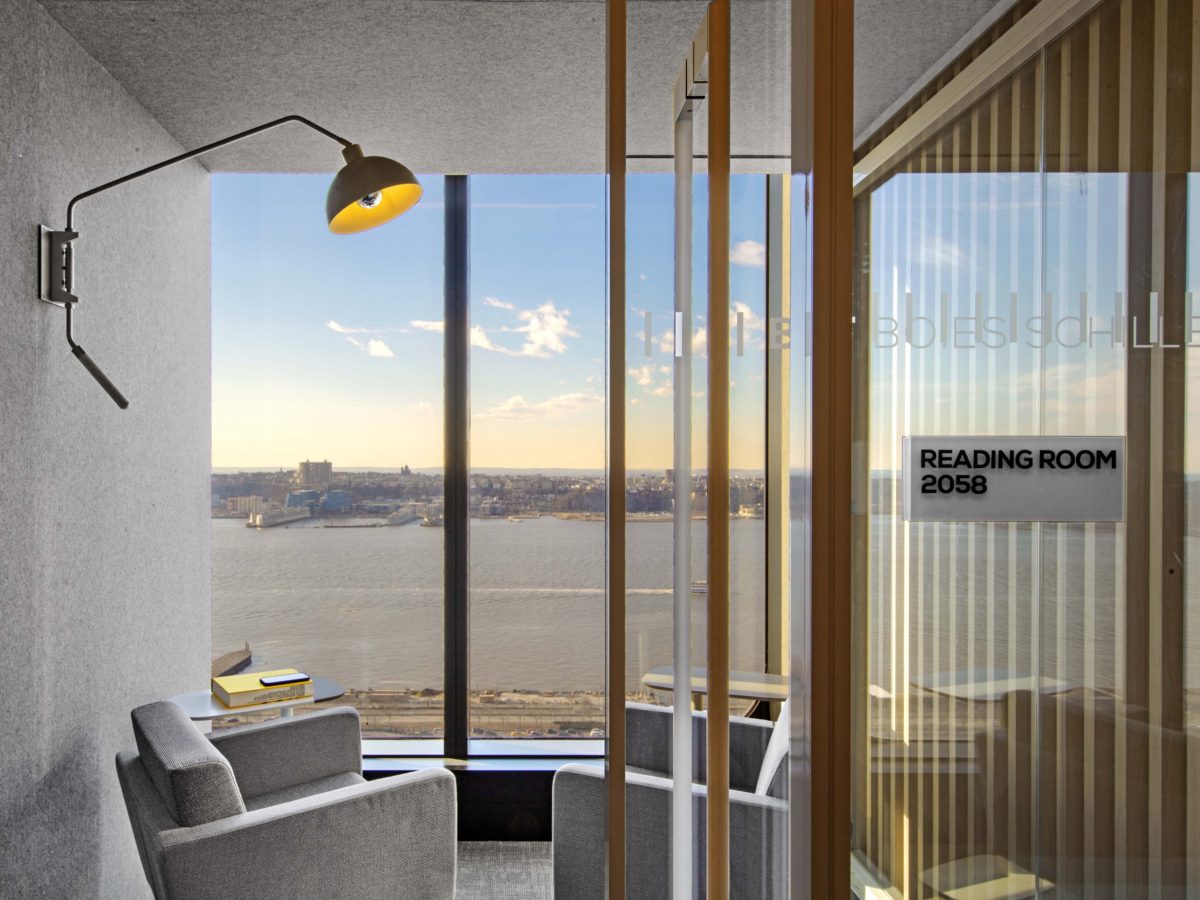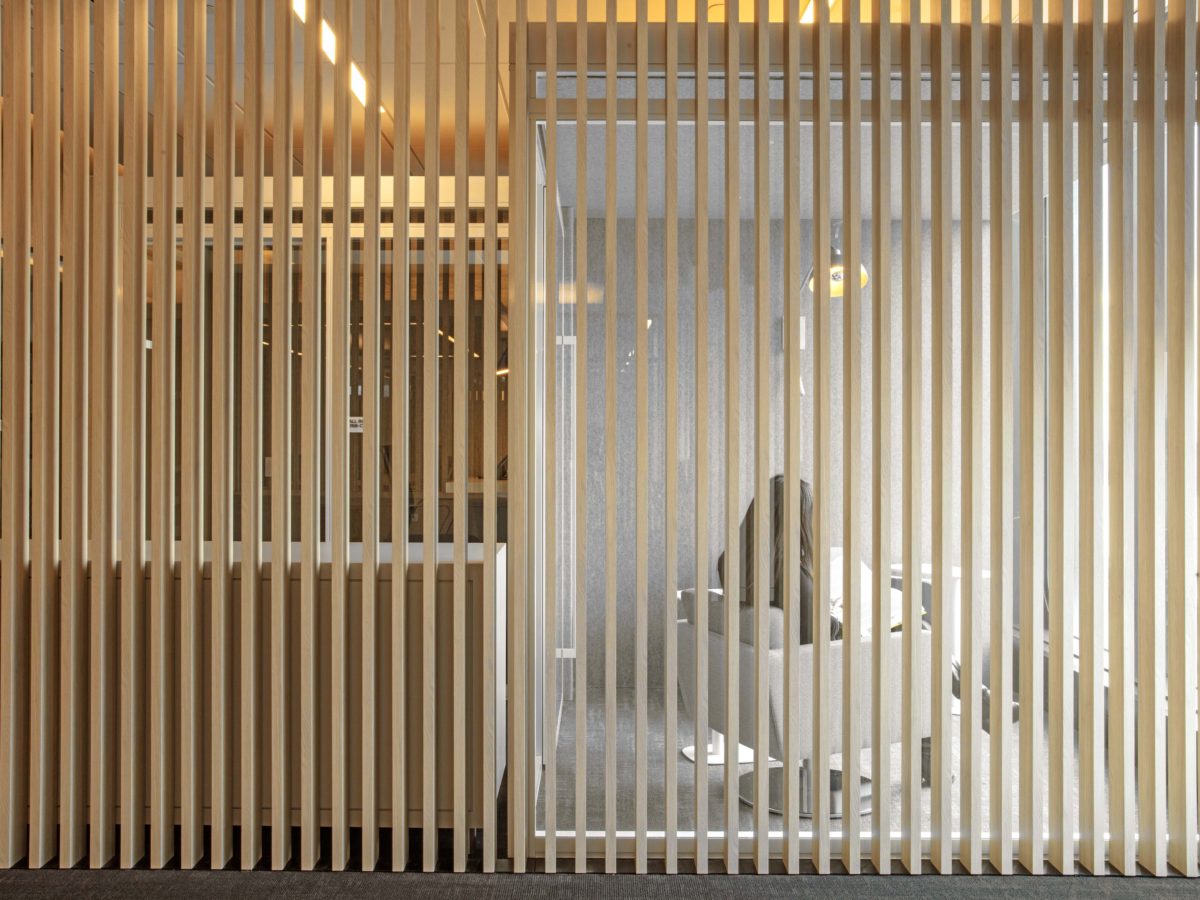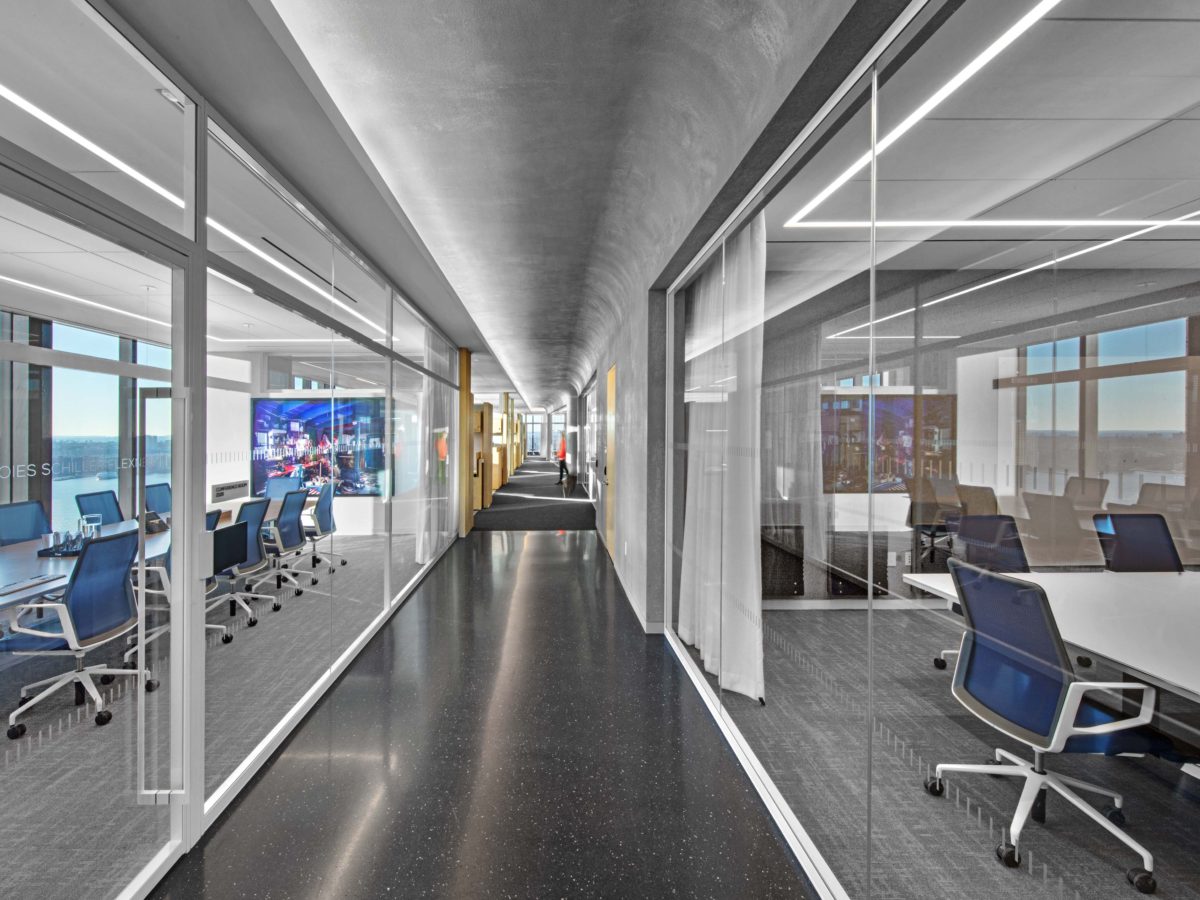 THE OFFICE SPACE
In the interior office space, the design team conceptually brought out the "core wall" to form a new inner boundary closer to the curtain wall – connecting people to light and to each other. Rather than being put in back, windowless rooms, associates and support staff are now placed along floor to ceiling windows, with private call and reading rooms nearby. The partner offices, which are glassed in within the core of the space, make up the facing perimeter, with conference rooms and casual work areas dotted across the space as needed.
Photographs by Eric Laignel.