55 Hudson Yards Strategy
Client: Boies, Schiller & Flexner
Project status: In Construction 2018
Our project at 55 Hudson Yards represents three years of analysis driven design decisions. The third, and largest, office built for our client to date is built upon a strategic partnership that required our team of designers and analytical experts to spend entire weeks embedded in current working spaces, taking notes and collecting metrics on how those spaces were performing. A robust discovery and needs assessment phase, intended to get to the 'what' and 'why' of our clients workplace culture gave them the data to discover new and even surprising new solutions. Solutions built atop the confidence of data that are currently in construction.
"Instead of accepting inherited wisdom about legal workspaces, we worked in our clients offices to study, analyze, and measure both the physical and digital employee workflows and processes.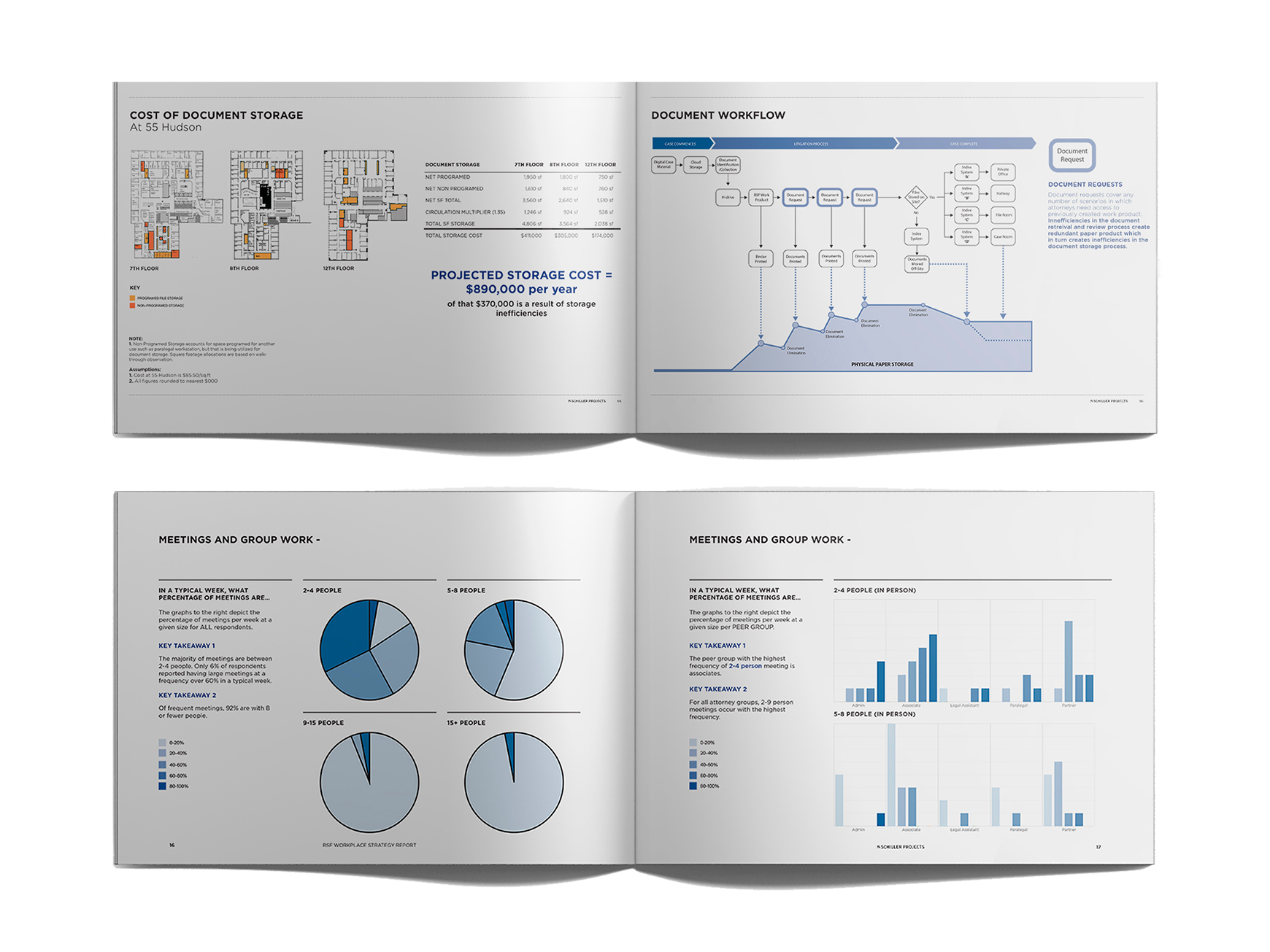 Tip: Enter full-screen mode for a more immersive experience.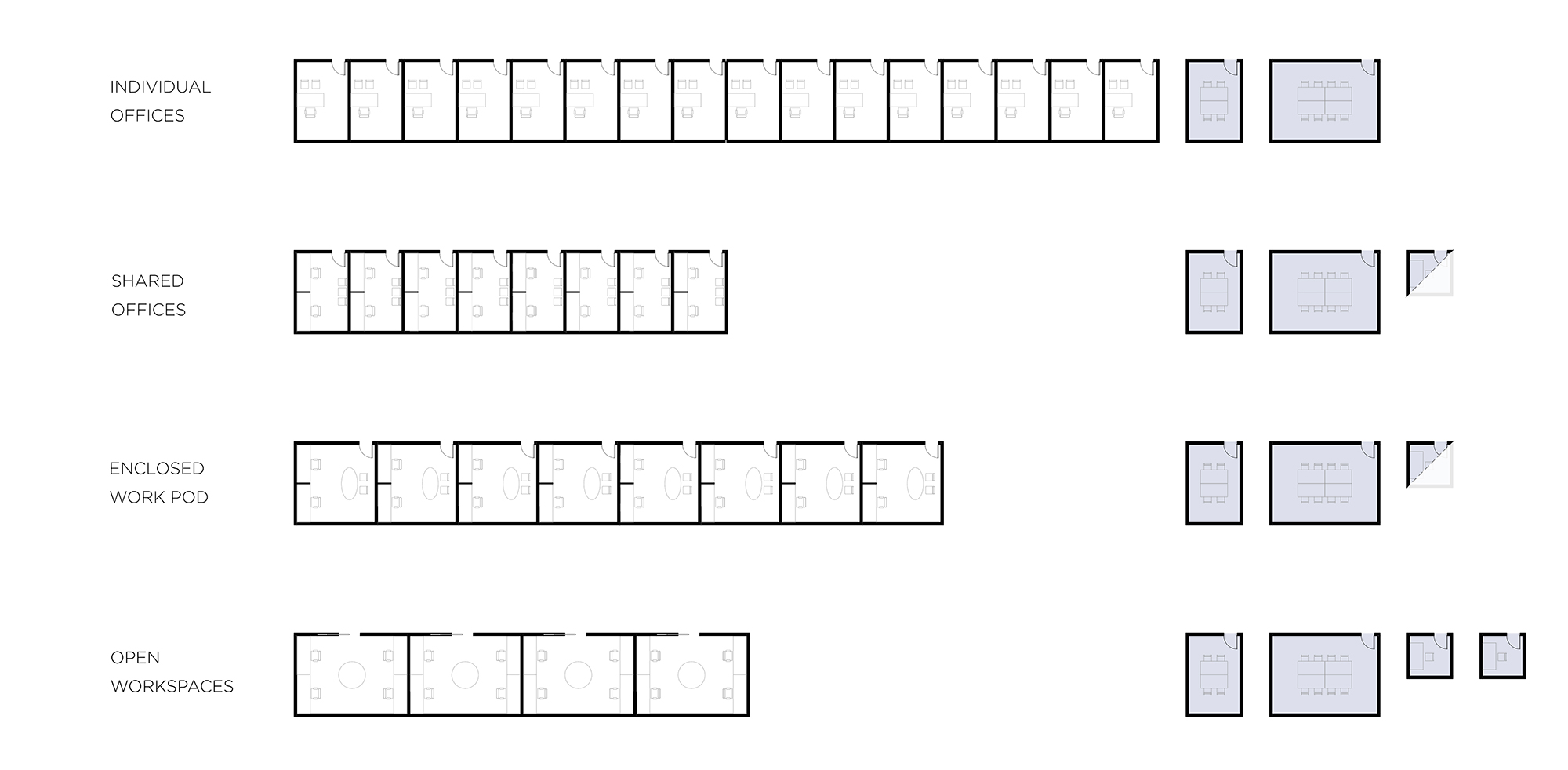 Activities Not Rooms
By working with our client to categorize their workplace analysis into a series of activities, we were able to get beyond the thinking of "what rooms do you need?" Instead, we asked "what do you do?" By doing so, we were able to find new efficiencies in room types, and even introduced a few new types along the way.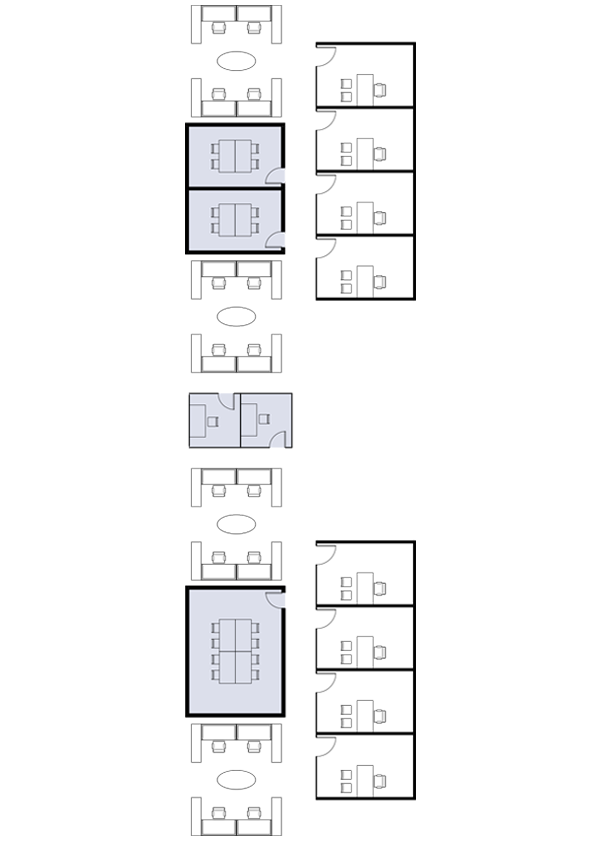 Organizing the Workplace
Finding and discovering new ways of supporting well established activities includes re-thinking about how to organizing those blocks of spaces together. We studied numerous ways of macro organization to make sure our new spaces were properly distributed, had full access to light and air and would be equally accessible to support a diverse workforce across a series of large floor plates.