Project Status: Construction 2019
The London Pavilion studies the capacities for self supporting wood structures that minimize environmentally harmful connections or supports, such as steel and concrete.
The initial study for a tiled mass timber canopy has evolved into a medium-scale application for veneer lumber tiles that are all uniquely fabricated from a single standard *sheet-good, applied to a single mold to create curvature. This fabrication process will result in unlimited possibility for differentiation between the tiles with minimal waste. While each tile is unique, the process to make it is not and the process to install them requires simple labor repeated.
.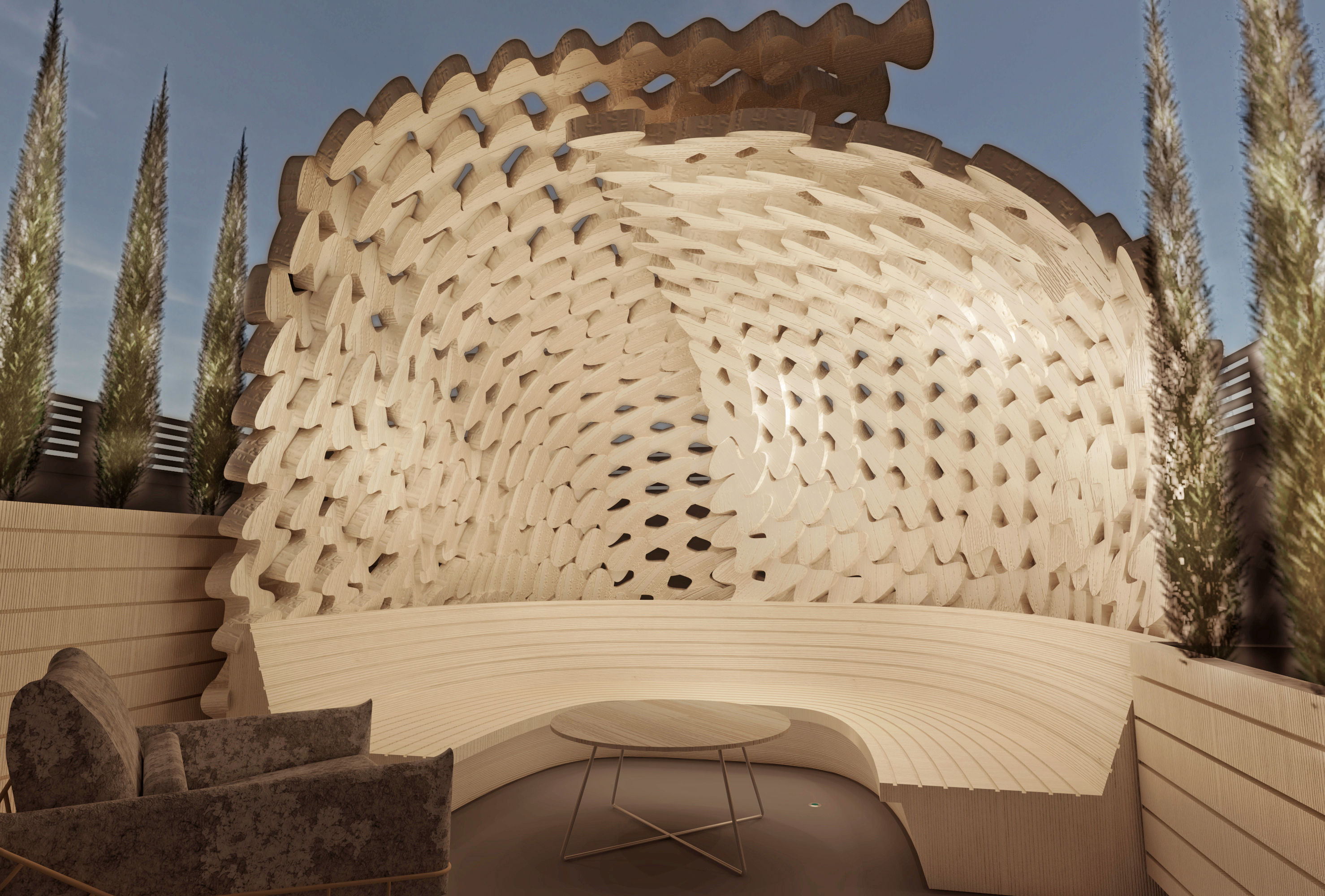 The shape of the tiles and shell respond directly to site-specific light, wind and rain patterns to optimize for comfort and use year round. The panelized shell will be constructed from locally source materials that are able to withstand London's damp climate.