Mapping Environmental Impact
Client: The Vineyard Golf Club, Edgartown, MA
Project Status: In Design
The Vineyard Golf Club in Edgartown, Massachusetts, is one of two certified organic golf courses in New England. Our design to re-envision their lounge spaces is grounded in an investigation in what the meaning and responsibilities of "organic land management" are.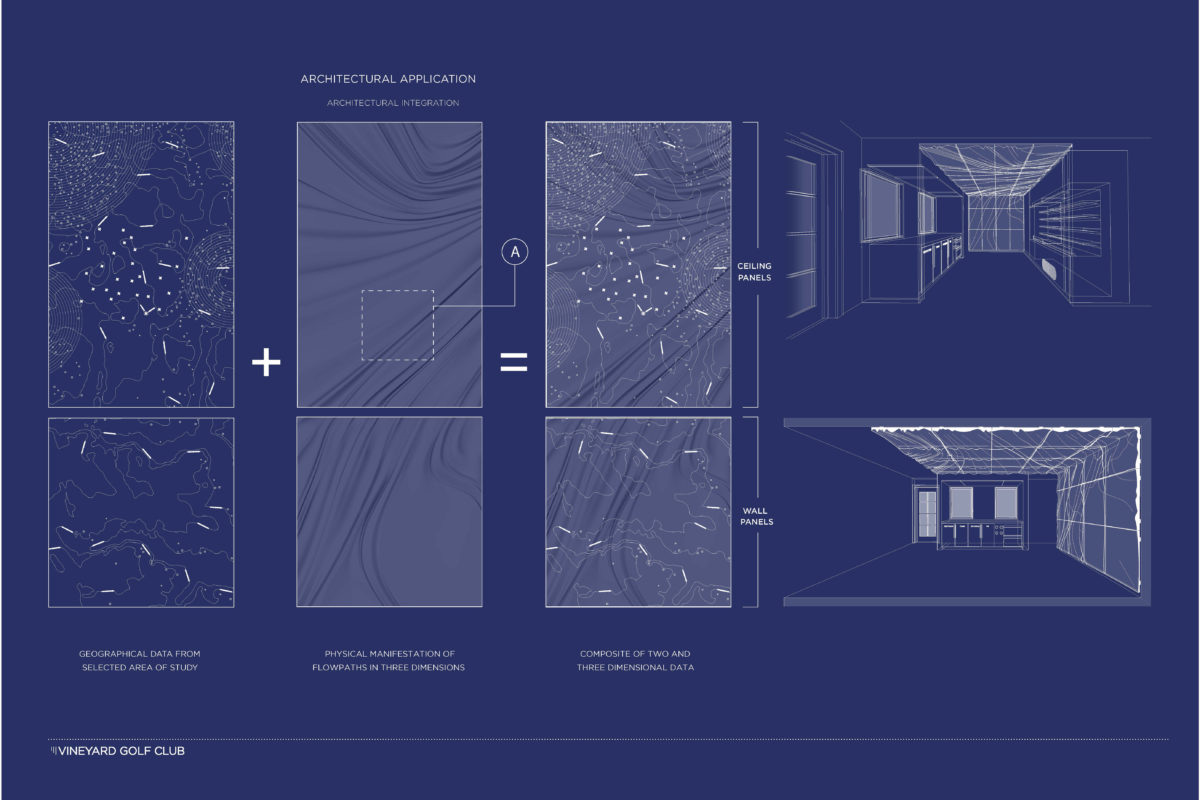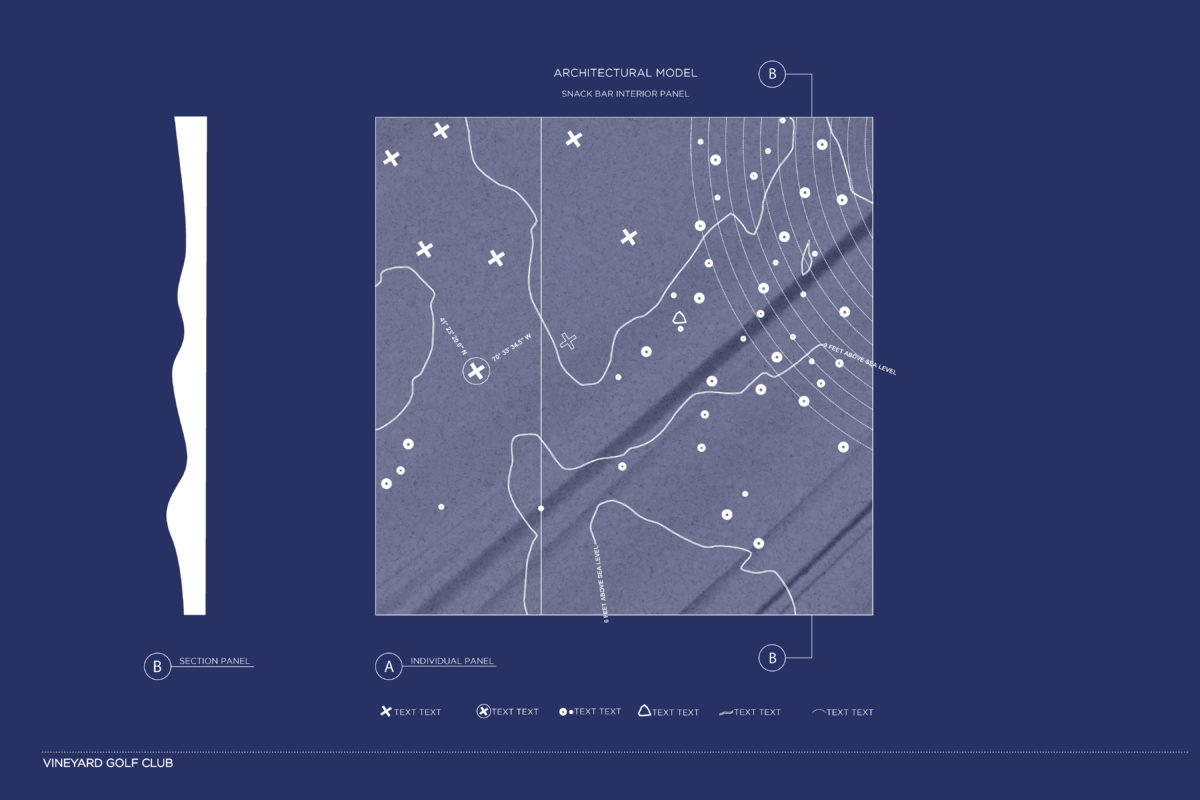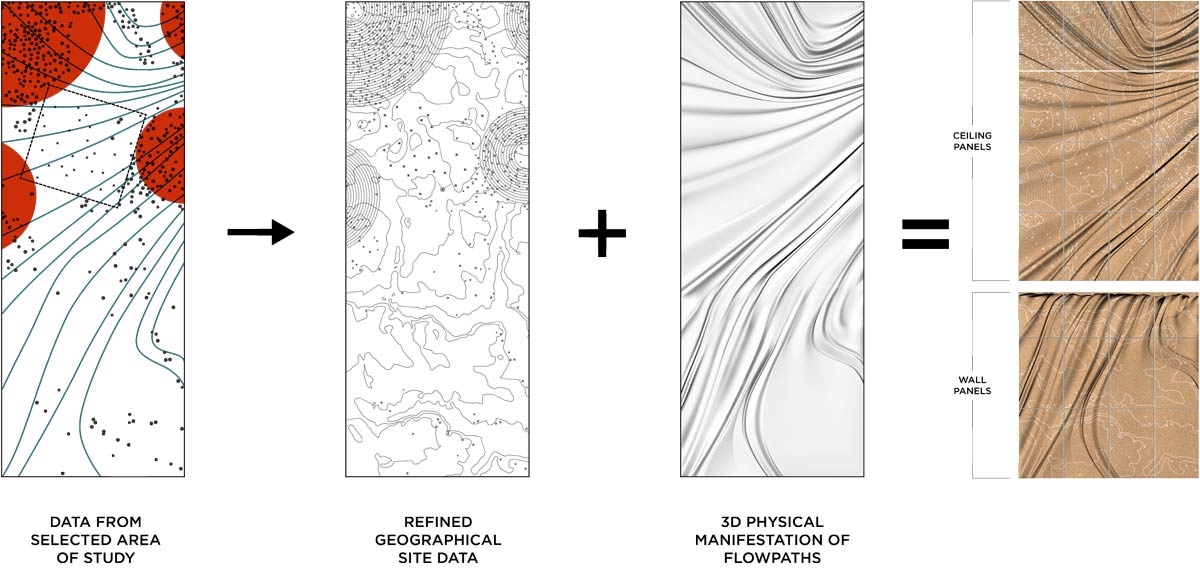 Our design utilizes one hundred percent recycled materials and advanced manufacturing techniques to produce a room clad in three-dimensionally milled materials that relate this story in a visual and tactile manner.
This perspective GIF shows the simple installation of the 3D piece onto the base wall and ceiling.
The panelized system can be regionally fabricated, delivered and installed on site in less then one week.