A Gallery Home
Status: Completed in 2017
This Penthouse sits atop a 1920-era building, perching directly over New York's well known High-Line garden promenade.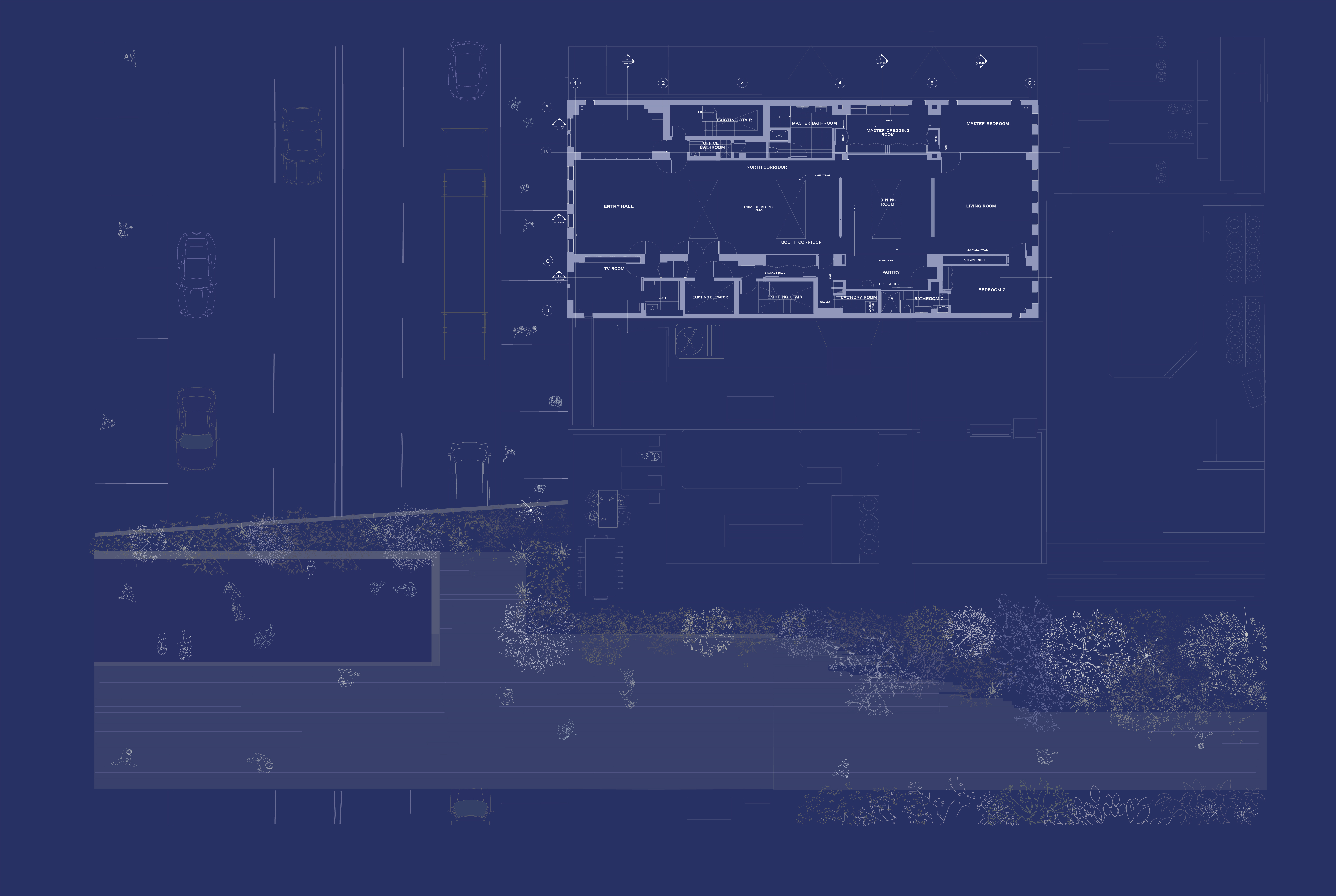 The apartment, designed for two avid art collectors, is defined by a central rectangle with moving walls for art display, with ancillary rooms connecting off of it. The front of the space houses an art foundation's offices and a long, skylit gallery, which can be subdivided off from the family areas of the dining, kitchen, and living room.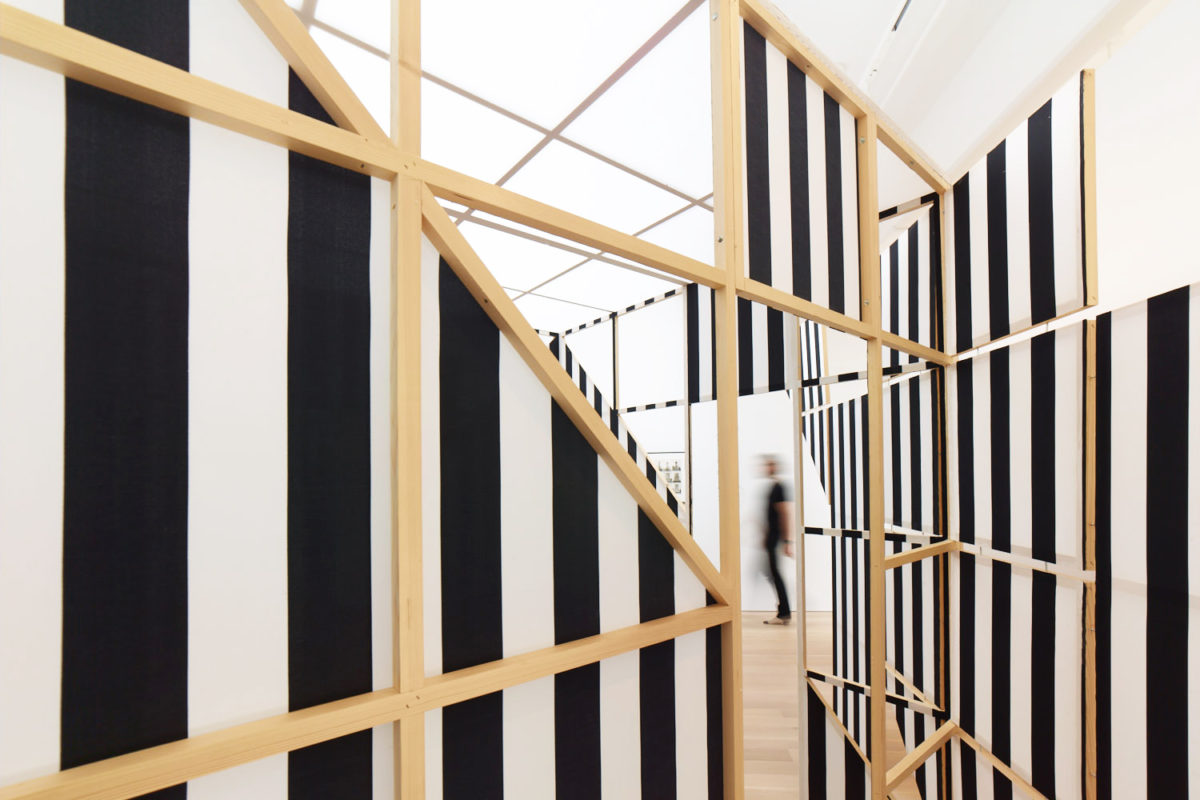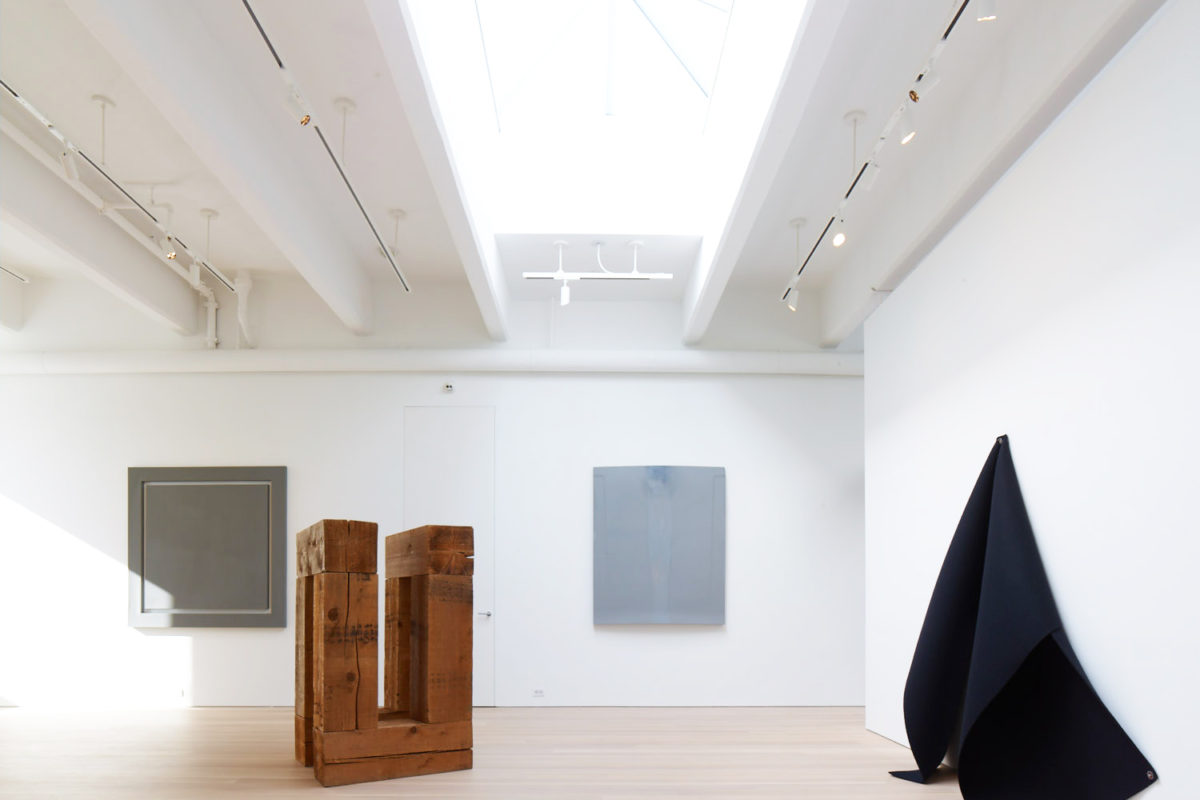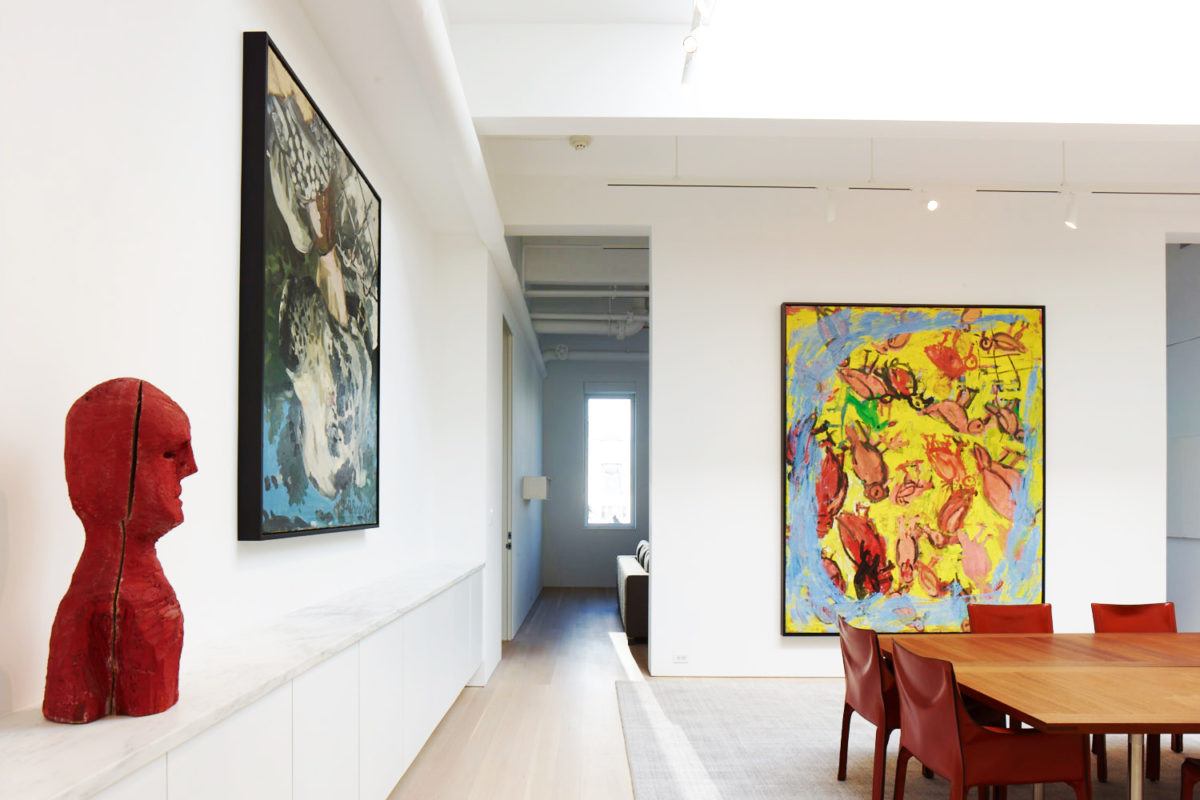 The bright, natural light-filled gallery is an ideal spot to showcase large installation art projects. With eggshell white walls and complimentary furniture, every room in this penthouse holds the potential to become a gallery.